Chas Cann Publishers began life in 2018 and although we operate from the UK, we welcome authors from every corner of the globe. We love to guide and mentor new and seasoned authors through the labyrinthine world of self-publishing.
Our goal is to support you through the process of publishing your book, aided by a friendly team who are there to lend their expertise to help you succeed.
Why not explore our website?
Check out our suite of author services to assess how we can help you bridge the gap from where you are now to where you want to be.
"Our passion is to empower indie authors on their self-publishing journeys and to help them reap the rewards of their creative endeavours."
Which planet is the only one to rotate clockwise?
What is a female pubic wig called?
Which Sardinian cheese contains live maggots?
What phobia is a fear of being watched by ducks?
Find the answers to these and a whole lot more in this rousing and mind-blowing compilation of the strangest and most bizarre facts on planet Earth! It covers a huge range of topics, illustrated throughout with humorous cartoons.
Be amazed and startled, gobsmacked and entertained by this bunch of wacky and way-out factoids guaranteed to make you laugh, blush or shout out 'WTF?!'
Prepare to be amused and astounded!
Click HERE for your copy!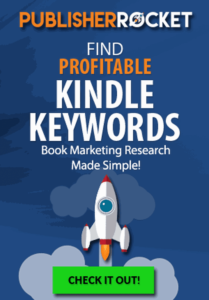 The one piece of software every self-publisher needs.
Check out KEYWORDS, CATEGORIES, YOUR COMPETITORS AND AMAZON ADS KEYWORDS. It will save you HUGE amounts of time – time that you can spend doing what you love most – WRITING!
For more details, click HERE
Colour 'N' Relax
Colour your way to peace and calm
Another 1001 One-Liners
The 2nd collection of rib-tickling one-liners and jokes
Mindfulness for Beginners
Finding peace and happiness in an anxious world